Scholar • Athlete • Leader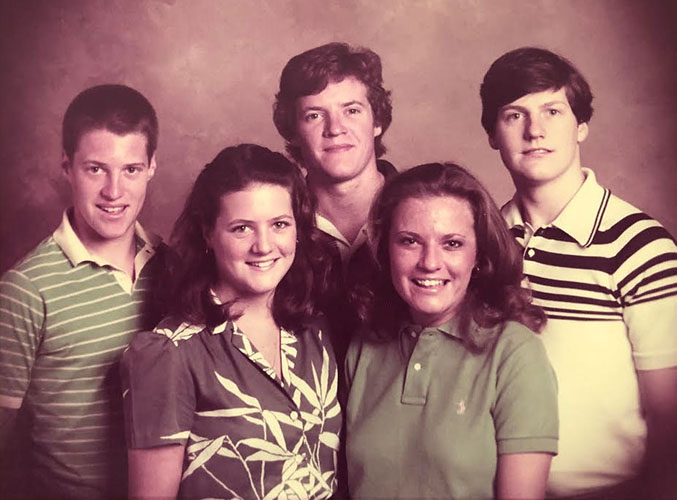 Elemental to John's life is the love and support he received from his family. Shown in this photo from left to right is John, Julie, Joe Jr., Joan Marie, and Robert.
John's Story
"…

his story of courage and love for his community unites us all.

"

LTJG John Patrick Connors, USN was a Massachusetts native and Navy SEAL officer who was killed in action in the Republic of Panama during OPERATION JUST CAUSE on December 20, 1989.

John was commissioned as an US Navy Ensign through the Holy Cross NROTC program following graduation from Worcester Polytechnic Institute in 1987. After completing Basic Underwater Demolition/SEAL training in Coronado, CA in 1988, John was assigned to SEAL TEAM 4 in Little Creek, VA.

While recovering in the hospital from a serious infection contracted during an earlier training exercise, John volunteered to suspend his medical treatment so he could deploy with his SEAL platoon for the nighttime assault on Paitilla Airfield in Panama. He gave his life while protecting his fellow SEAL teammates who were under heavy enemy fire. He was 25 years old. For his valor and bravery, John was posthumously awarded the Silver Star Medal. We honor John's service to his teammates, the US Navy, and our Nation.

John Connors grew up in Scituate, Massachusetts with his parents Joe and Joan Connors and four siblings: Joan Marie, Joe Jr., Robert, and Julie.

The Connors family moved to Scituate in 1963. John was born on March 28, 1964. The Connors family lived on Pennfield Road with many other young families. The five Connors children attended Central School and Gates Junior High. Thereafter, John attended Boston College High School.

The Connors family were regulars at Peggotty Beach. John played in Scituate town sports: football, soccer, hockey, and baseball. His love of soccer began in Scituate. His passion for learning and current events was instilled at Central School, especially with his 5th grade teacher Mr. Rinella.

He made many lifelong friends in his community. An alumnus of Boston College High School (1982) and Worcester Polytechnic Institute (1987), John was always on a great quest to learn, achieve, and serve. He was fluent in both Spanish and German after studying in Spain while a student at BC High, and then in Germany while at WPI.
​The Memorial Fund to honor John is rooted in our desire to commemorate his work ethic, his drive to succeed, and his service to others. Whether John was in Scituate or the ranks of the US Navy as a SEAL Officer, he strove to be the best.
In late 2024, we will install a larger-than-life statue of LTJG John P. Connors, sculpted by renowned artist Chas Fagan, on the Town Common in his hometown of Scituate, MA. The statue shall honor the service of all men and women who served our nation in time of war and made the ultimate sacrifice. Through John's story, we will tell a story of service to friends, community, and our Nation.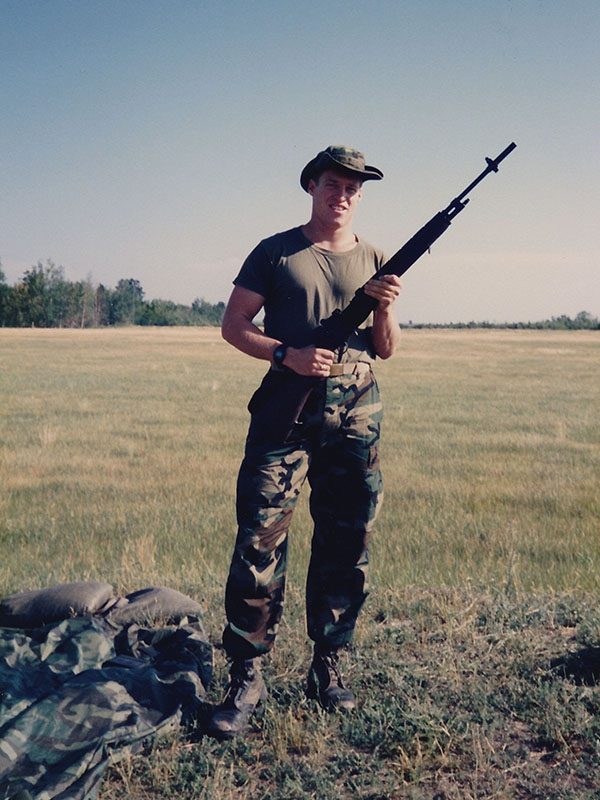 "Connors, in the face of enemy fire, led his squad in a counter-attack to suppress enemy fire and cover the movement of his wounded teammates to a safe area."