Honoring a Navy Officer's Life and Service
The desire to design, erect, and dedicate a statue of John Connors is deeply rooted in our goal to honor the warrior that he was and the person he embodied. As a team, we seek to commemorate John's life and service in a public setting on display for generations to come. John Connors was a Scholar, Athlete, and Warrior, a true humble Hero.
Nationally prominent Artist Chas Fagan of Charlotte, NC has been selected to create an original piece of sculpture to depict LT JG John Connors USN. From photos and printed material, he has created a concept that we believe best embodies the wishes of the Connors family and our committee. Sketches and concept drawings have brought us to a point where we now have a proposed rendering of the larger-than-life-size statue we intend to produce. It is our intention to unveil this statue with the Connors family, the Navy SEAL community, and all of those whose lives he continues to touch.
Memorial Concept
Chas Fagan has created a concept for a statue to honor LTJG John Connors that embodies the signature elements of the US Navy SEAL Teams of the late 1980s. From period gear and the pose of a Leader in motion, the committee is honored to present the sketches, concept drawings, and painting of our proposed Memorial Statue. Cast in bronze standing on a solid granite base, this statue will be a touchstone for all who defend this nation and its ideals. In 2023, we will dedicate a statue with the Connors Family, John's SEAL Team 4 and BUD/S classmates, and the band of friends and classmates that he gathered around him.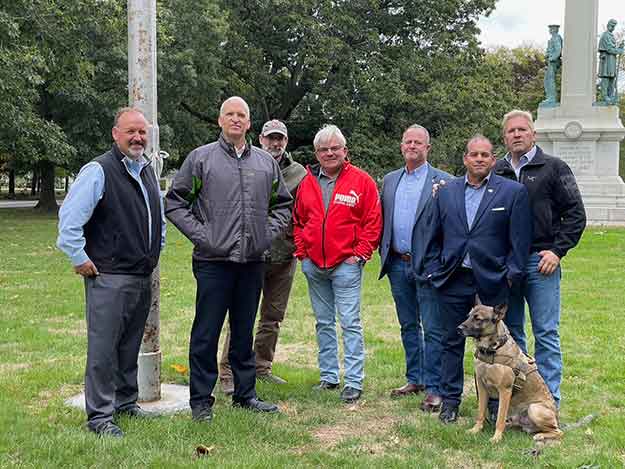 Former Navy Seals visiting site area for sculpture in Scituate, MA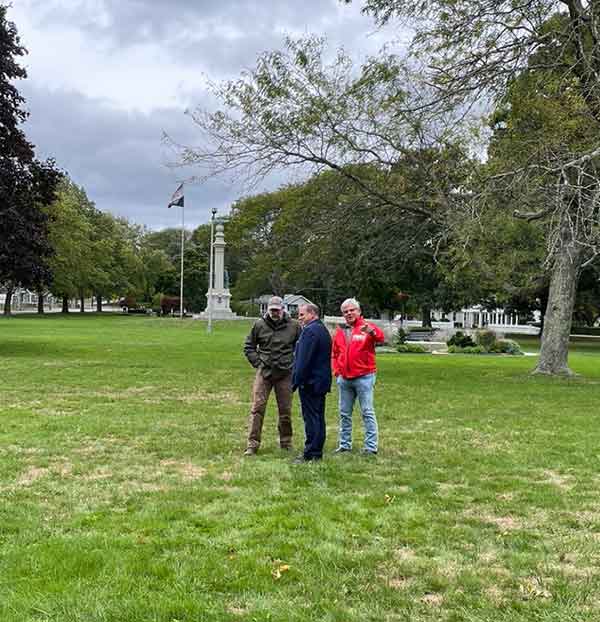 Thank you for your interest in helping the John P. Connors Memorial Project!
"That's really who he was. He was not a superhuman that people could not relate to. Just an incredible force of will with a sense of moral justice regardless of race color or creed."